A seizure is a frightening event that can happen to your dog at any time. The best thing you can do is understand the disease and its symptoms so you can act quickly in a crisis.
When your dog is having a seizure, it's important to stay calm and not panic. You should be aware of the symptoms of epilepsy in dogs, as each dog may react differently depending on the type and severity of their disease.
Understanding the Symptoms of Epilepsy in Dogs
When a dog is having a seizure, they may exhibit a variety of signs, including:
Tremors or seizures

Falls or loss of balance

Loss of consciousness and involuntary movements

Blank eyes and staring

Compulsive movements

(for example, walking in circles)
If your dog exhibits these symptoms, it is important to contact a veterinarian immediately. A seizure can last between 10 and 20 minutes and take several hours if not treated properly.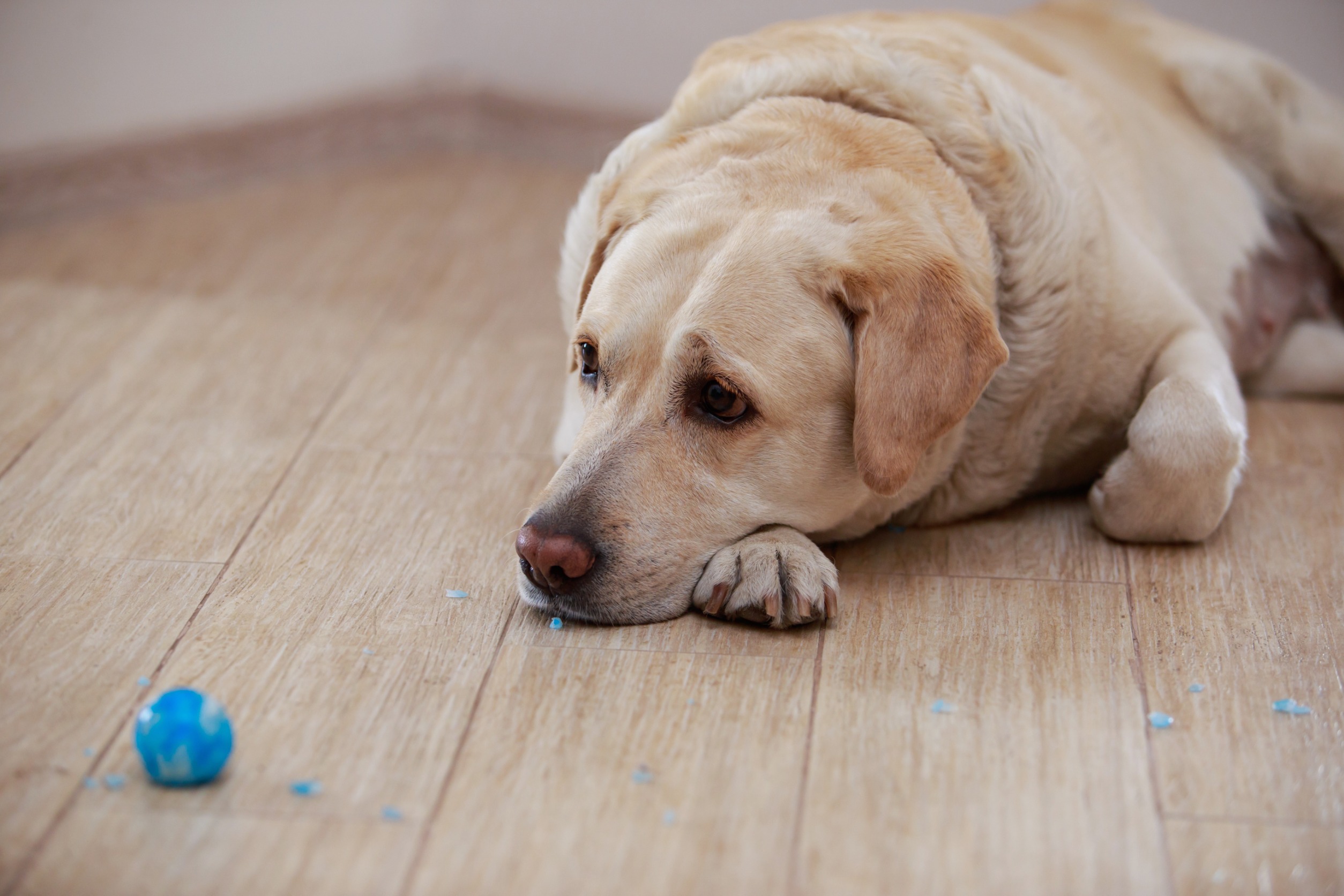 How to treat and manage epilepsy in dogs?
Treatment for epilepsy in dogs is quite specific and should be determined by a veterinarian. There are two main types of treatment for epilepsy: drug therapy and surgical procedures. Anticonvulsant medications can help prevent seizures and make them less frequent and less intense. Surgical interventions may be suggested if drug therapy is ineffective or cannot be administered.
In addition to drug and/or surgical treatment for epilepsy, it is important to maintain a healthy lifestyle for your dog. This includes a balanced diet rich in essential nutrients, adequate physical activity and regular veterinary care. These measures can help prevent seizures and ensure that your dog receives the best possible treatment and care.
How can you support your dog?
If your dog suffers from epileptic seizures, it can be very stressful for him. It is therefore important to offer him the support and comfort he needs to get through this difficult period. Here are some tips that can help you support your dog:
Give him lots of love and pet him regularly.

Let him rest and don't push him around.

Talk to him calmly and try to distract him.

Make sure he is safe from harm and has enough room to move and breathe.

Make sure he is not exposed to cold or excessive heat.
Finally, be sure to see a veterinarian regularly to monitor your dog's health and prescribed treatment. Your veterinarian can guide you and help you manage your dog's disease and its symptoms.
A seizure in a dog can be scary, but there are steps you can take to ensure your dog receives the care and support it needs. Understanding the symptoms of epilepsy in dogs and seeking appropriate treatment immediately will help your dog lead a normal life. Be sure to follow your veterinarian's instructions carefully and provide your dog with all the support and comfort he needs through these difficult times.